The Light
An-Noor
From the root n-w-r which has the following classical Arabic connotations:
to give light, to illuminate, to fill with light
to clarify, to reveal, to make visible
to blossom, to be in bloom (revealed)
to be flaming, blazing and apparent to the senses
to enlighten, give counsel, give advice
His Light is of two types:
That which is perceived (hissee) such as the light that emanates from the universe and that would not exist without His light.
The spiritual (ma'nawee) which reaches the hearts and the hearing and the vision and that constitutes the light for the slaves in this life and the next.  The believer who perfects his faith is given light in his heart from Allah so that he sees the reality of things and he can clearly distinguish between falsehood and truth until it becomes a part of his life and his power toward good in knowledge and action. He is cleared of doubts and confusion and gets knowledge and clarity and is freed from lusts and negligence and darkness. His speech and actions are characterized as light and he is surrounded by it, while the disbeliever or the hypocrite, the rebellious and unmindful wander about confused and in darkness and all this is due to what they have themselves done.
Light controls everything. Without sunlight, there would be no plants, there would be no food and essentially no life. Also, studies show that people who do not get enough exposure to sunlight are more prone to being depressed (ie. seasonal depression disorder).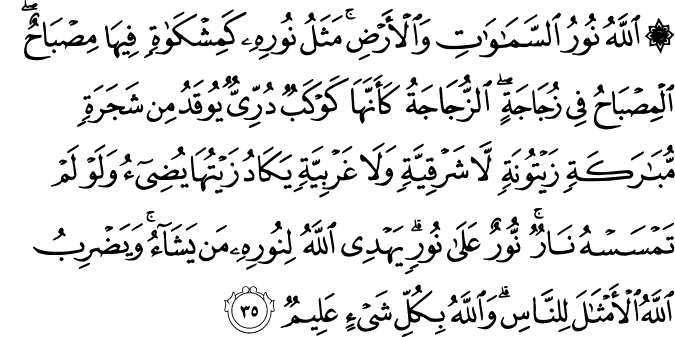 Sahih International
Allah is the Light of the heavens and the earth. The example of His light is like a niche within which is a lamp, the lamp is within glass, the glass as if it were a pearly [white] star lit from [the oil of] a blessed olive tree, neither of the east nor of the west, whose oil would almost glow even if untouched by fire. Light upon light. Allah guides to His light whom He wills. And Allah presents examples for the people, and Allah is Knowing of all things.